Introduction
While I was there working on the car, I decided to charge up the battery. I didn't test it but I'll bring a tester with me next time. I have no idea based on a quick look at the battery text how old it is, but I'm guessing 10 years at least.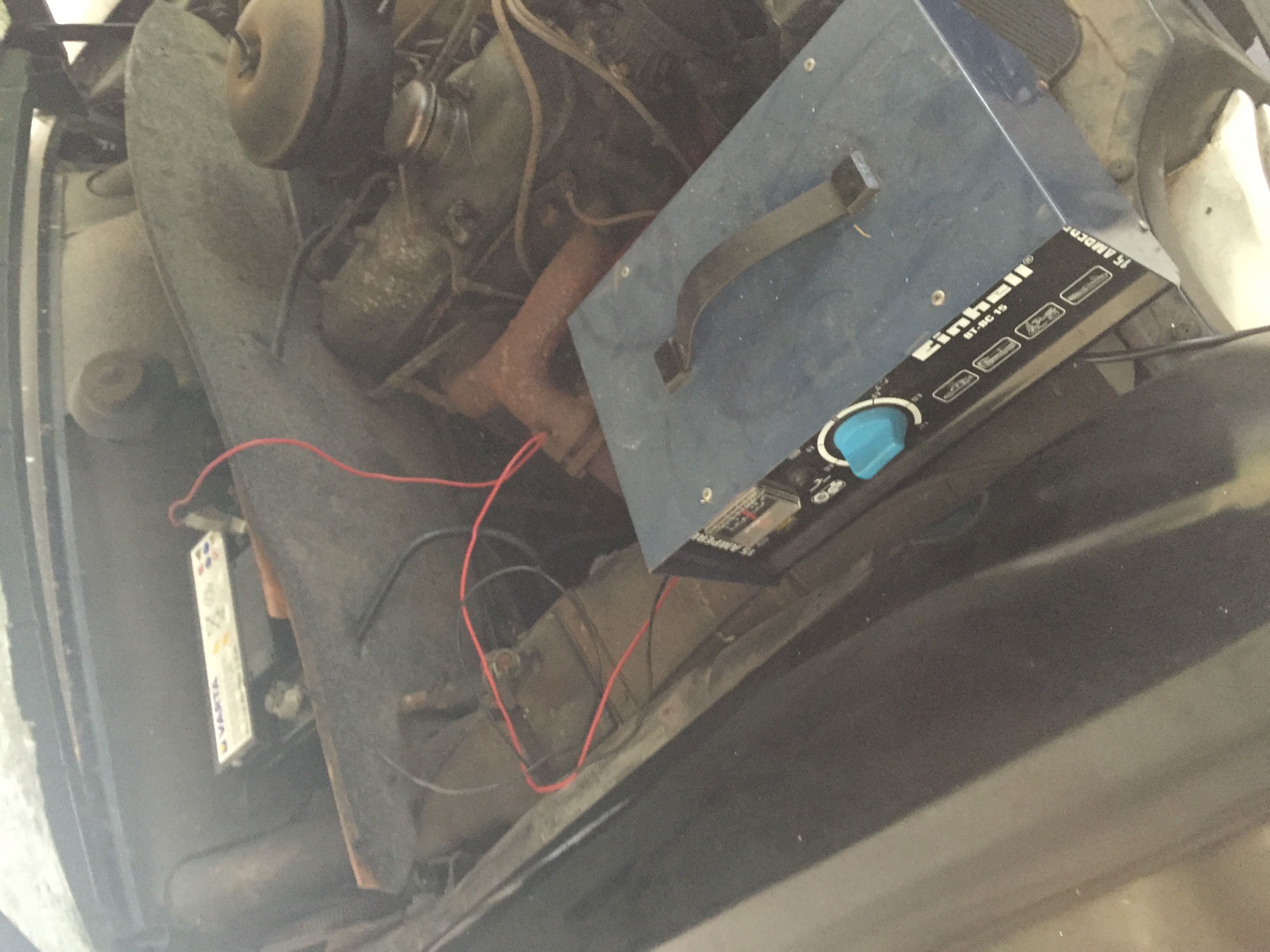 The battery brand is Varta, which should be a good brand, it wasn't connected which might mean it'll be chargeable and actually useful, time will tell.
When I connected it to the battery charger (15 amps) I could see it was taking charge immediately, and didn't respond like a 'dead' battery.
After coming back the next day with a battery tester, I tested the battery after two charging sessions of approx 1 hour each, and the battery tester told me that the battery was fully charged.
Result !
Whether it holds charge and is any good, remains to be seen.