Nearly a year ago (May 2017), I did a job on the car and removed the fuel tank in order to remove rust and crap from the inside before installing the new high pressure diesel pump, however, shortly after I noticed that I couldn't find the car keys anywhere.
To be honest, when I say 'shortly after', I actually mean about one month after. That was when it dawned on me that I couldn't find the keys, anywhere.
And I looked everywhere that I could think of, twice. Including the boot of the 180C.
But no matter where I looked, they were nowhere to be found. All I could remember was that I put the keys into something but what that was, I had no idea…. until today.
The loss of the keys was a double sided pain, because first of all they were the original keys from 1960, one is a Neiman (ignition key) and two others (Huf) for the passenger door and fuel tank lid and a Ymos key (not sure if it's for my car or not). After buying the car I did go to a key cutting service, and ordered copies of the originals, but the key copier could only copy the ignition key. He said the fuel tank key was one he didn't have and rare. I never pursued this any more….
After having removed the fuel tank I locked the fuel tank cover and that was the last time I saw the keys (May/June 2017). I spent months looking for them both in the original location and through every box, nook and cranny I could think of in the house, all to no avail, until today.
Today I decided to clean out the boot of my petrol MB 180C from 1962… and to my surprise there was a Mercedes branded box, I picked it up to see what part it was, and then opened it.
I couldn't believe it !! the missing keys, in the last place I looked !!
So that's my story, and here are the photos of the re-discovered keys, i'll make sure to get a copy of the remaining keys asap.
This tire well was covered in boxes of tools and a cover, for nearly a year. I removed the cover and looked at the stuff inside.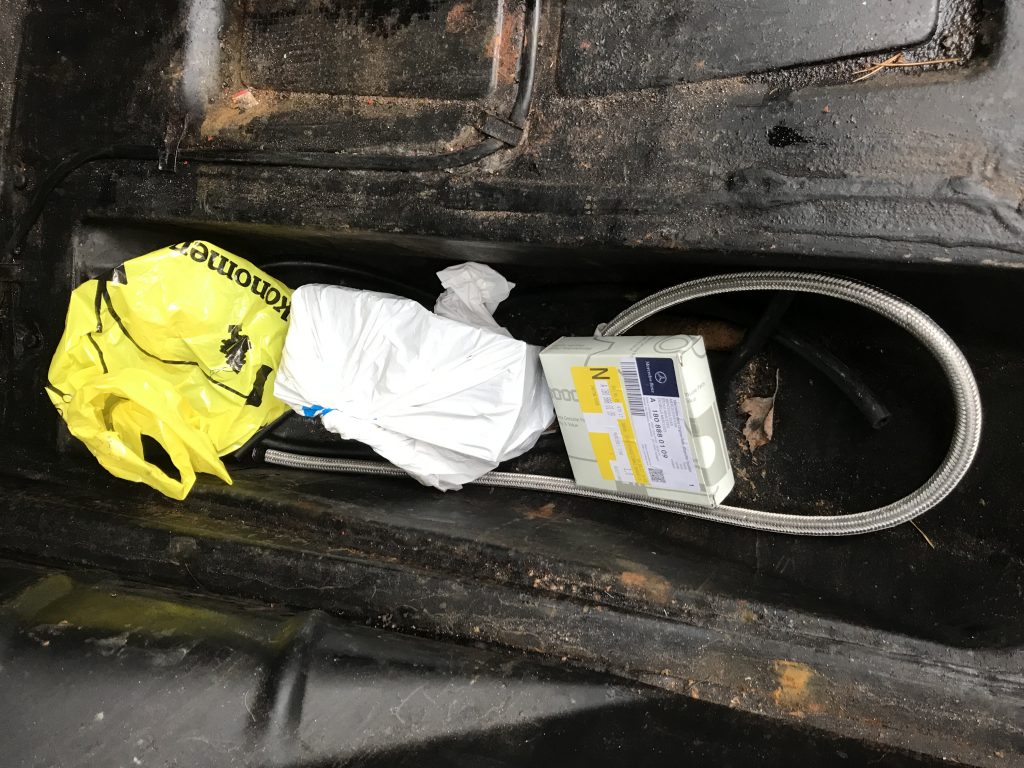 I wanted to know what was rattling inside this Mercedes branded box.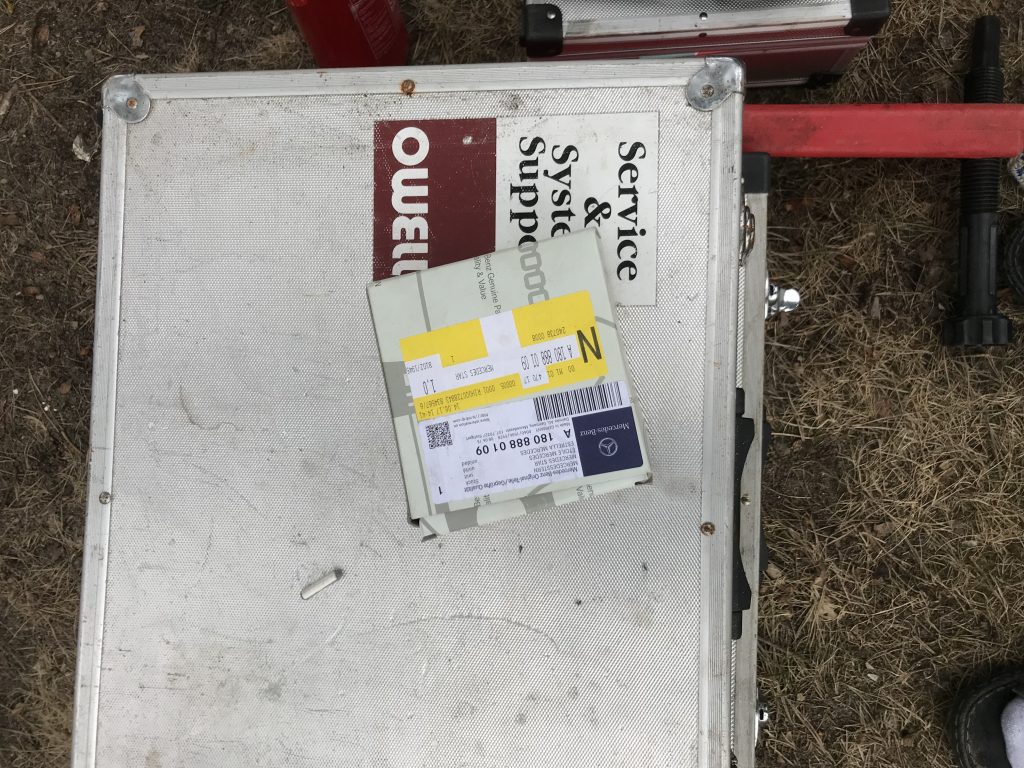 It was my lost keys !!! the original keys from 1960, genuine keys from Mercedes !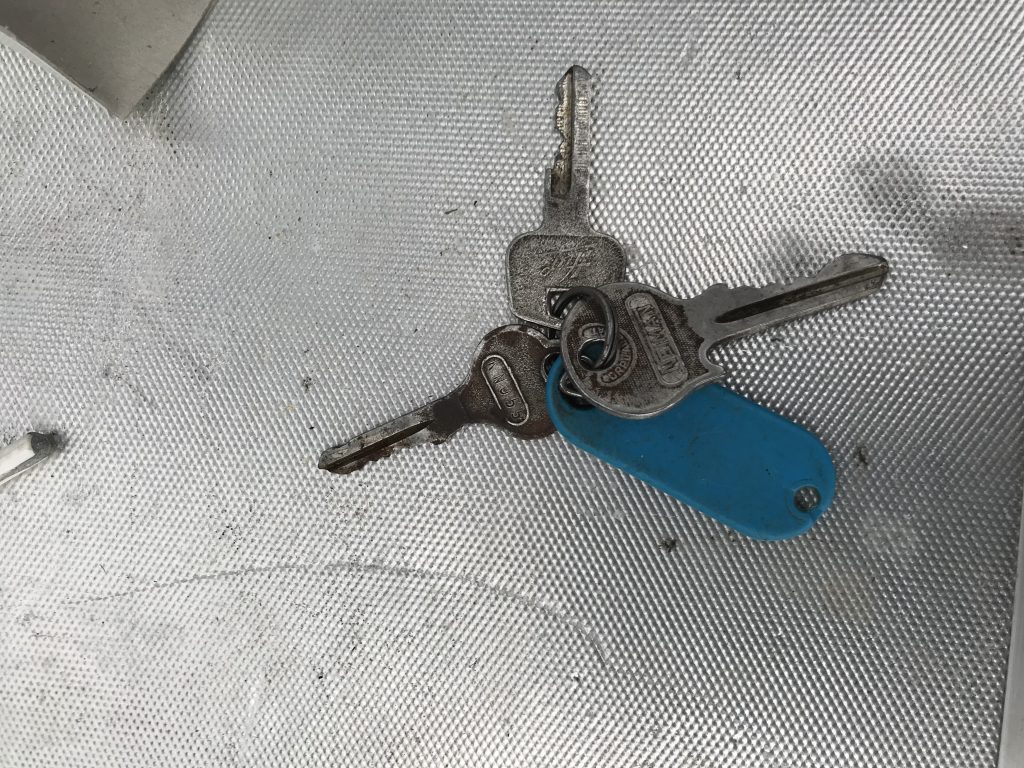 Here's the Neiman key, number 83114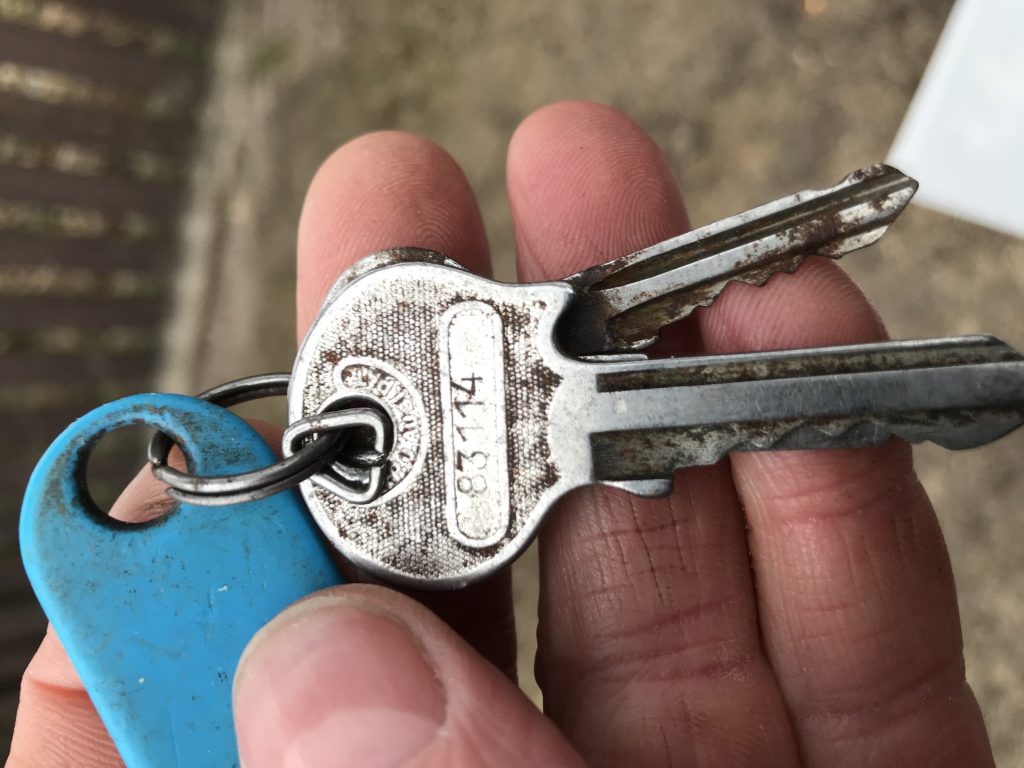 and there's the Neiman logo.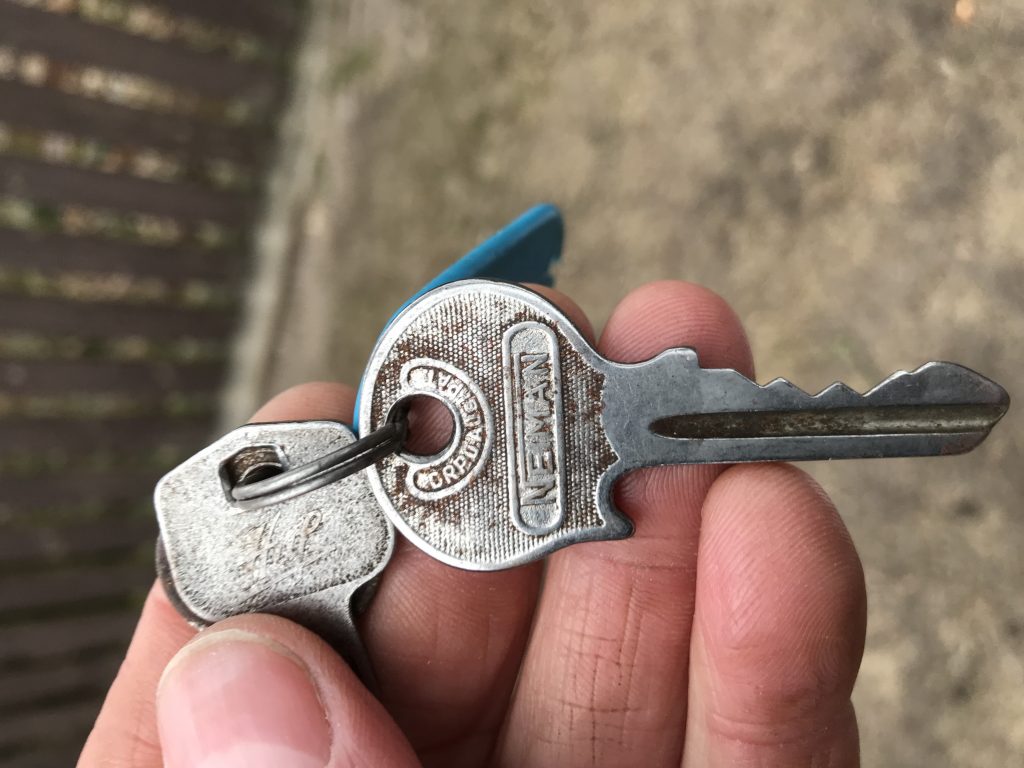 Here's the 3 keys together.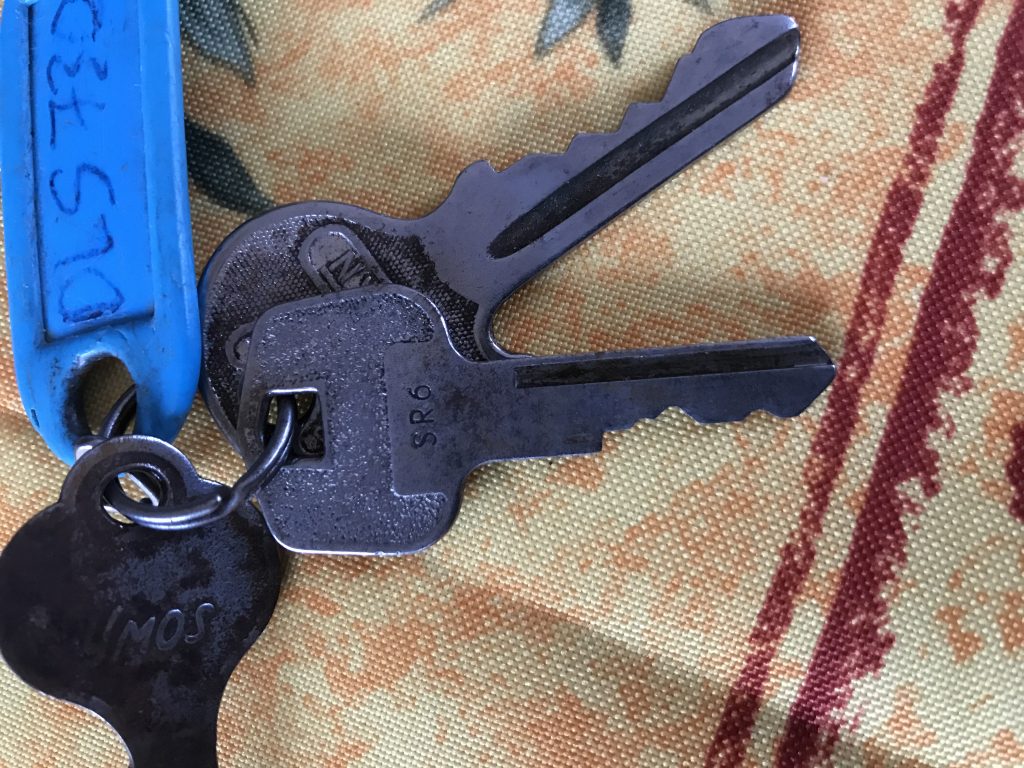 I'm not sure if this opens the fuel lid or doors. I think it's number KN055.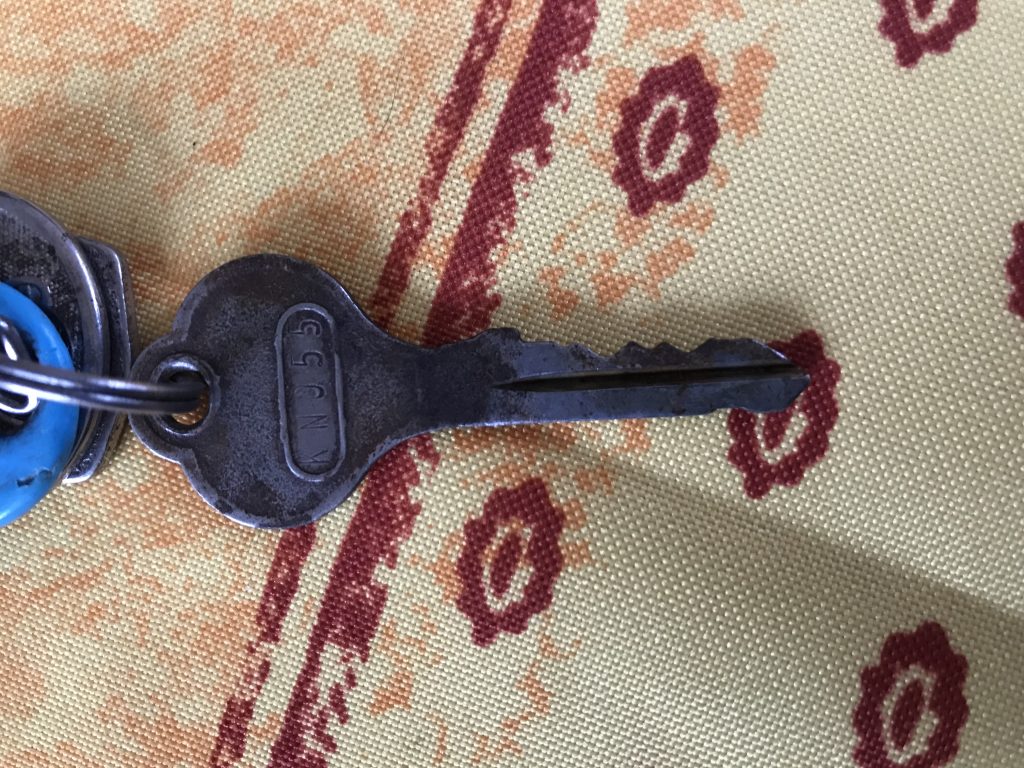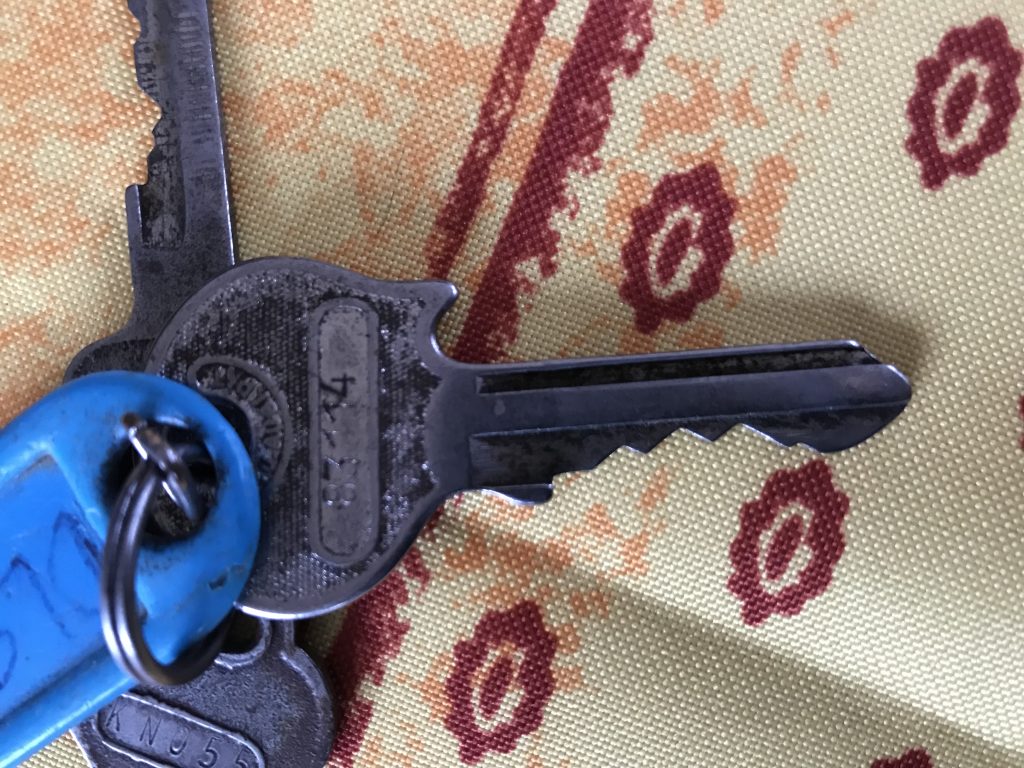 If you'd like to read about why these keys are rare and cool then check out this very informative blog post here.