Introduction
I removed the fuel sender yesterday to clean the tank and noticed that it was rusty and perforated, I decided to remove that metal and attempt to fashion a replacement bit myself. I looked around in my storage room and found a used/broken window scraper, so I checked the dimensions of the rusty bit of metal and it fit nicely into that scraper, so that became the donor metal.
Once I opened the fuel sender itself by removing the two screws, i could see it was full of bits of rust.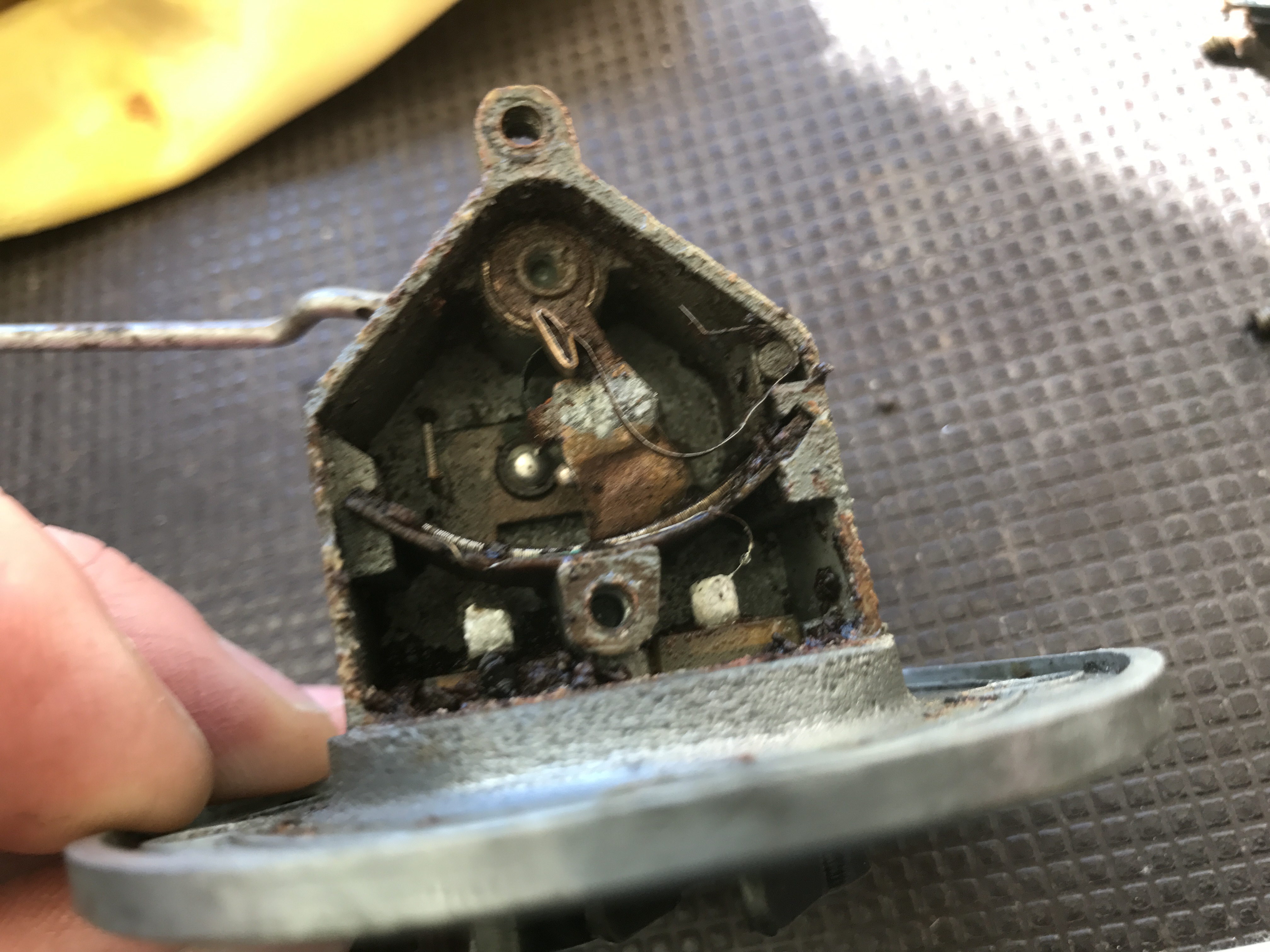 And the metal cover was even worse on the other side.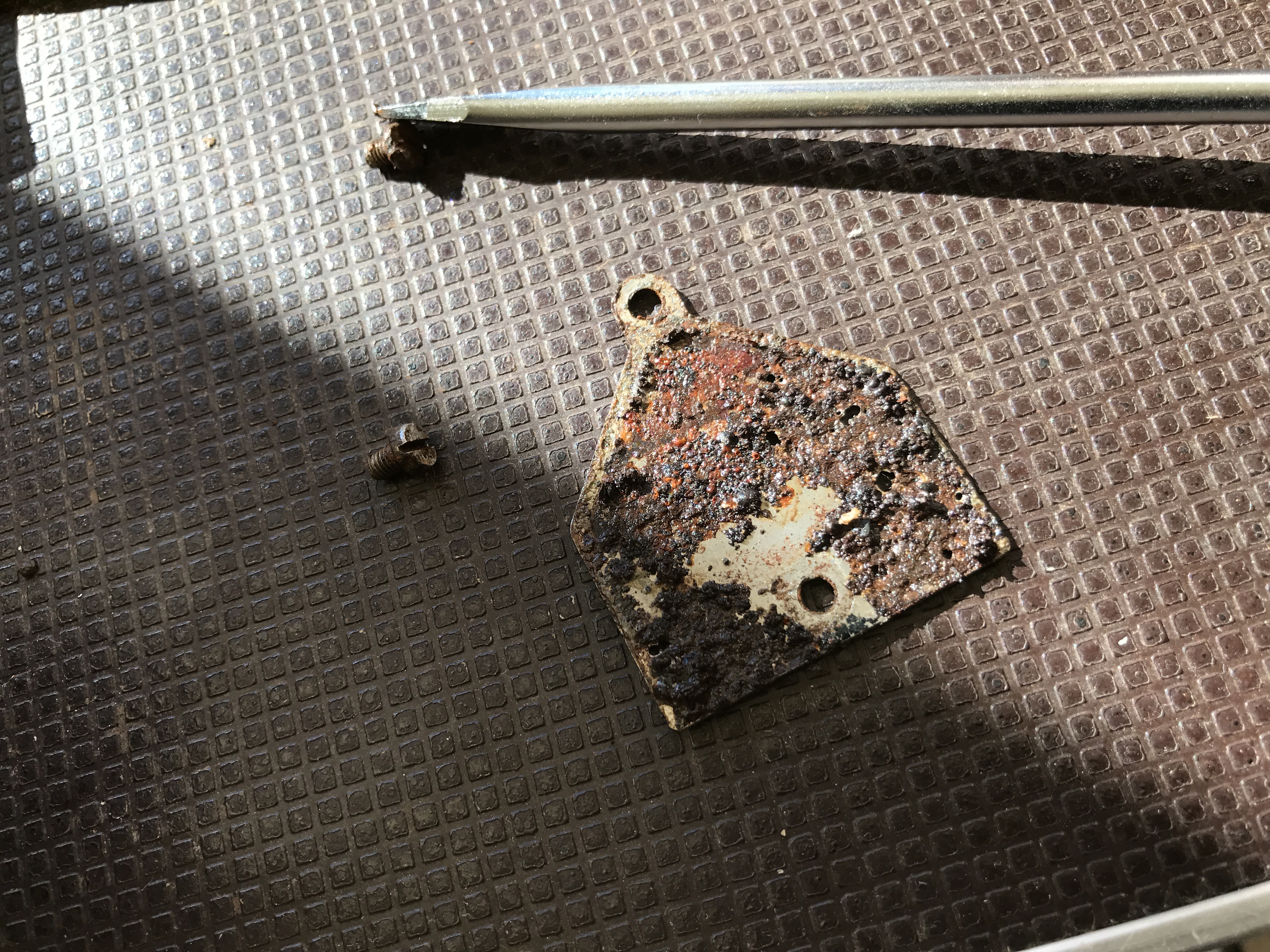 I cleaned it out with electric cleaner spray and a blow from the air compressor.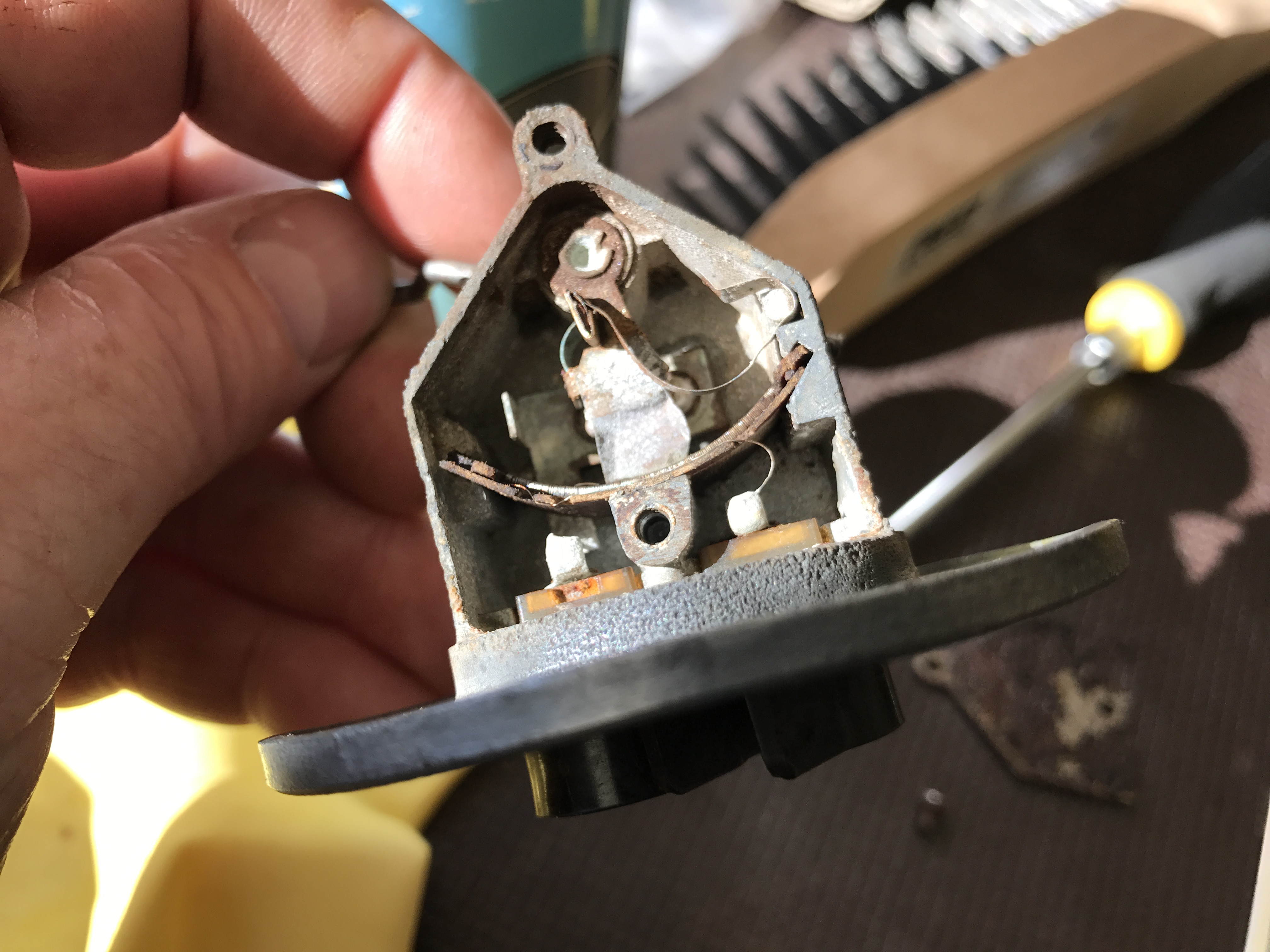 While it looks better i could see that some of the wires on the rheostat were broken so it's probably all a waste of time.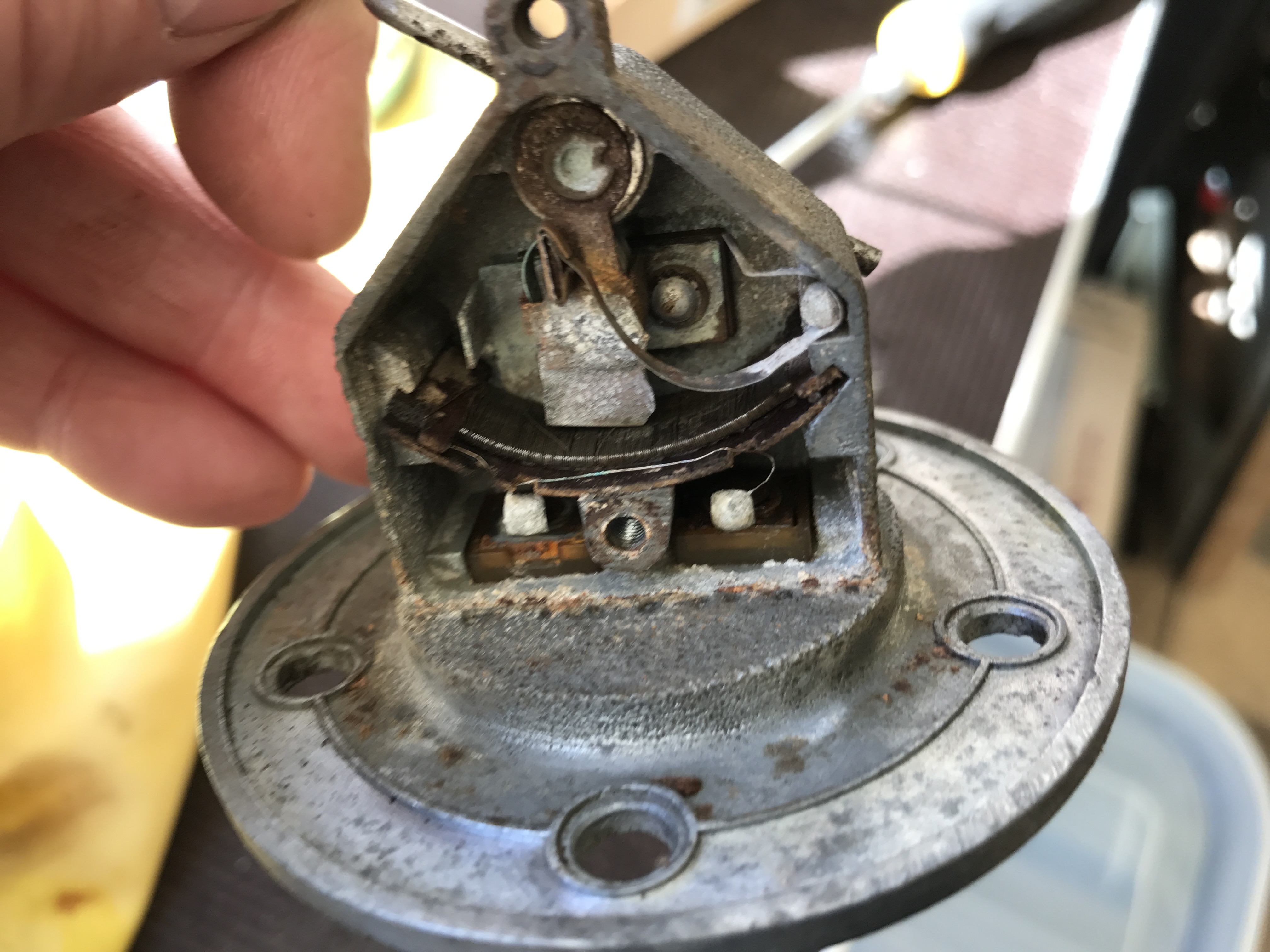 but maybe i can fix that or pick one up from somewhere, and i started the job so might as well continue. I started making the replacement metal bit.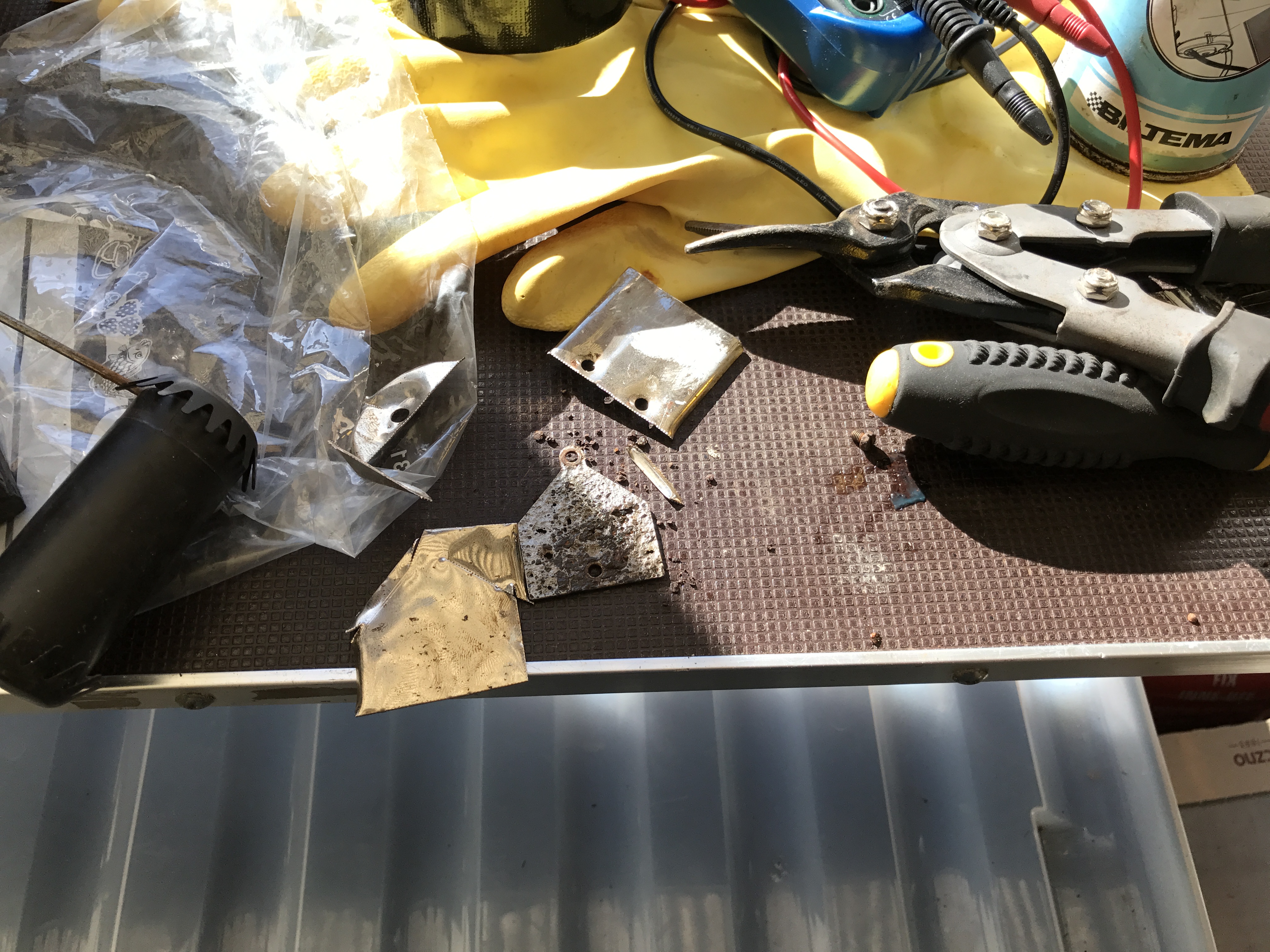 and kept cutting it and filing until the shape matched up pretty much.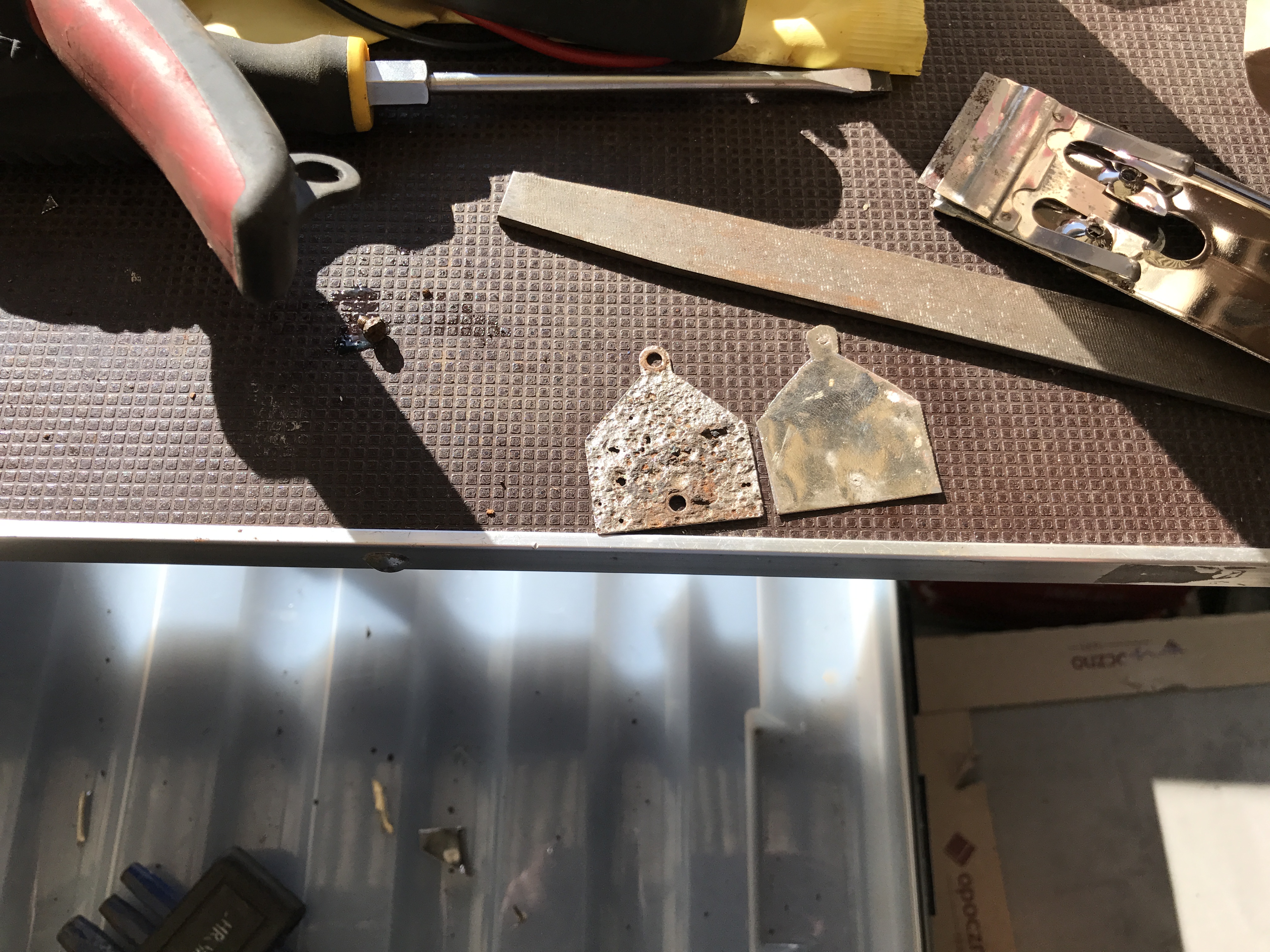 Then i used a punch to etch two holes, and a drill to drill the holes matching up with the other holes from the donor metal. Once done, I put it all back together again, not a bad job for my first metal working attempt.